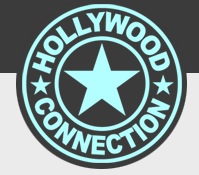 A few weeks ago at Hollywood Connection Nationals I won……. ICON OF THE YEAR!!!!!!!!!!!!!!!!! Hollywood Connection gives out the award based on classes, sportsmanship, passion and your solo. I wasn't sure but, when Robert Schultz gave me the rainbow afro in the ICON group dance, I thought it was a hint that I was at least getting close to being the winner.
It felt so good when we were at the HC (Hollywood Connection) banquet when they were announcing the winners of ICON and they called my name. Not to mention it really inspired me when I was taking pictures with all the teachers from HC such as; Brandon Henschel, Chonique Sneed, Brooklyn Jai, Brooke Lipton, Lisette Bustamante, Jason Kalish, Katie Miller, Lindsley Allen, last but not least the owners Bill Bohl and Kimberly Lyon.
It was a great experience to win ICON OF THE YEAR… I hope I will do as well next year…
Thank you for reading my blog. ~Sparkles.