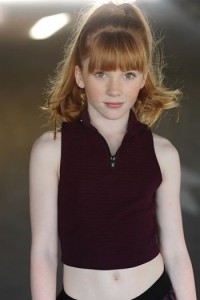 One of the great things about Dellos Performing Arts Center (DPAC) is the opportunity to be friends and dance with so many amazingly talented kids. One of my besties is Juliana Keller (aka Juju). She works really hard and is one of the top dancers at our studio. I learn so much from watching her. She is awesome.
Juju and her family have also been working on developing a career in the entertainment industry. Doing commercials, acting, dancing, singing, and that sort of stuff helps us offset the costs of our dance training. Auditions are always better when you get hired! I am so happy for Juju who is the absolute STAR of this video for My Little Pony. She plays the role of Applejack – sporting the hat and rocking out on the guitar.
I have known Juju ever since I started dancing at DPAC. She has always been really nice to me and we have learned so much from each other. I'm really proud of her booking this commercial. She always looks like she's having so much fun when she's dancing, and I'm pretty sure that she actually is! I love you Juju!
Please watch this video and share it with your friends.