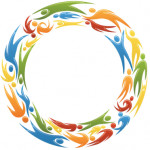 I am a member of the Paulding Sports Association. We help the sports teams when they have games by operating the concessions, selling tickets, and working the scoreboard. Today was my team's first day and it was really fun. Our girls' volleyball team played another local school and that gave me a chance to see a girl that I have not seen in over a year.
When I knew her before, it was hard to be her friend. She was a combination of shy and a little annoying. Today, she was awesome. She was super friendly and really excited to see me. I was excited to see her too, and happy that she had changed.
It reminded me that people change. I was thinking of another friend that I have who seems to swing between a person I want to be around and a person that I do not want to be around.
I guess that we know that everyone changes. This is a good thing to remember. Oddly a song called Body Language by Kid Ink is playing right now and it says "don't judge a book by its cover." When it comes to people, they change covers – not only physically, but also in the way they act. Someone who is annoying today can be super nice the next time you see them. Someone who is super nice can also be super annoying the next time you see them.
My dad and I talked about this today in the car on the way to dance. He taught me the word continuity. It is related to the word continuous, which means consistent. In life, we need to recognize that people are not always consistent. Things happen to people in their life that impact their behavior. Sometimes the things that happen affect people for a day or two. Sometimes they impact a person for a long time.
I guess the solution for me is to try to have continuity in the way I treat others, but recognize that they will change from time to time. When they are annoying, I will lay low. When they are cool, I will look forward to hanging out with them.