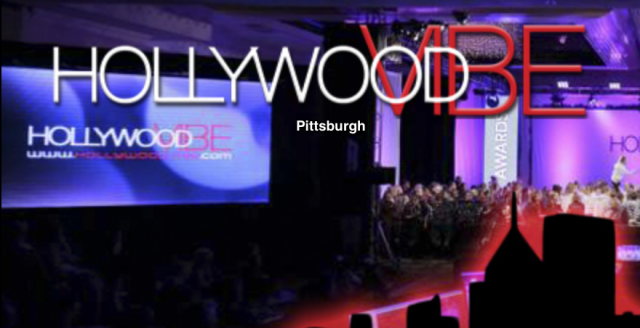 This weekend I will be attending Hollywood Vibe Pittsburgh. I am especially excited because it will be my fist city as a company member. I am so grateful for this opportunity, and would like to especially say thanks to Chris and Anne Smith, as well as creative director, Liz Imperio. I am looking forward to working with the entire Hollywood Vibe faculty, such as Caitlin Kinney, Kevin Maher, Allison Holker, Mark Kanemura, Kent Boyd, Kayla Kalbfleisch, Ryan Lohoff, David Moore, and Adrian Lee.
Being a Hollywood Vibe company member (full list of company members here) means taking on more responsibility, both as a dancer and as a person. If you know anything about Liz Imperio, creative director of Hollywood Vibe, you would know that Breaking Barriers is the most important thing in her life. Breaking Barriers is Liz's new program that helps dancers accomplish greatness in their lives. Liz has helped me develop the confidence to push my self as a dancer. All of us on Hollywood Vibe Company have the responsibility to strive for our own success, but more importantly the success of the dancers attending the convention.
If you've known me for a while, you know that I toured with Hollywood Connection as their Dancer of the Year. It gave me a chance to dance all over the country and meet dancers from a bunch of cities. Many of those dancers are some of my best friends today at auditions, and I'm sure will be friends of mine forever. Also, many of the Hollywood Connection faculty that have helped me with my training, are those I met at Hollywood Connection. People like Bonnie Story, Laura King Lindsley Allen, Brooklyn Jai, Chonique Sneed, Gigi Torres and Robert Schultz continue to have an amazing impact and influence on my dance and my life. I look forward to creating these relationships with the Hollywood Vibe faculty, as well as my fellow company members.
I'm not sure which other Hollywood Vibe company members are going to Pittsburgh, other than one of my best friends, Juliana Keller. Juju and I attend school together, as well as train at Dellos Performing Arts Center. She is an inspiration to me as a dancer, a person and an actor. I hope to become just as close with all the rest of the Hollywood Vibe Company. See you there! Leave a comment below if you're going to Pittsburgh or any other Hollywood Vibe city this year.