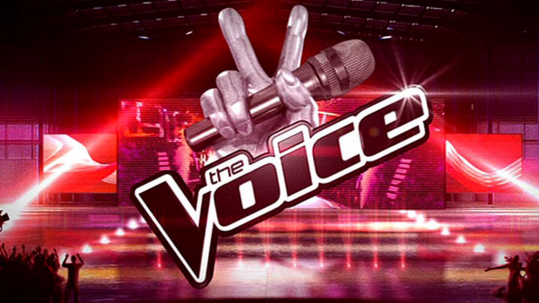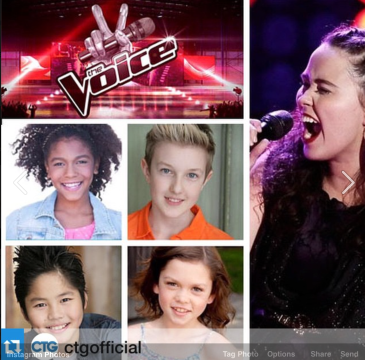 Like any other middle school kid, I got up Thursday morning and went to school. We are in the middle of state testing. At 1 p.m. my world took and unexpected turn and I was pulled out of class to head to Los Angeles for an audition. There was very little information other than it was a SAG job, small audition, and those two little words "The Voice!" After the audition, I went to Millenium Dance Complex and took a great class with Nick Demoura. My wonderful agent Shayna Brouillard called later that night to tell me that I booked it! It was late and I was tired, but the excitement was overwhelming.
I was not able to go to school on Friday because we had rehearsal. We met at Center Staging, which is a spectacular place. That night I met the amazing Hi-Hat – Grammy Award winning choreographer for people like Justin Bieber, Shakira, Rihanna, Willow Smith, Big Time Rush, Ke$ha, Selena Gomez, Missy Elliott, and my favorite – the Kia Motors commercial with the dancing "Hamstars" …..you get the picture. She's got skills, and the opportunity to work for such a great choreographer is an honor. Here's a twist. I also sang backup in front of a live audience with 14 Million TV viewers! This video is from the last time I sang in front of a live audience when I was 4. I hope I did a better job!
Here was my schedule for Saturday
11am – Call Time
11:30-11:50 – Rehearsal on Stage 6
11:50-12noon – Walk to Stage 12
12-1p – Rehearse on Stage 12
1-1:15 – Go to Suite F
1:15-3:15p – School (Suite F)
3:15-3:45p – Meal (Suite F)
3:45-4p – Go to Rehearsal Hall
4p-5:30p – Wardrobe Fittings (Rehearsal Hall)
5:30-6p – R&R
6p-7p – Pre Records (Suite G/H)
Sunday was a day off – well sort of. I had a meeting with my friend and choreographer Brooklyn Jai and Alix Garza. Sunday night I had an audition to be a dancer for the Los Angeles Sparks professional basketball team – they call the group SparKids. A lot of my friends are on the team – so it should be a lot of fun.
Monday Schedule
11:15-12:15 Dress Rehearsal
12:30-1:30 School in Conference Room
1:30-2:00 Meal in Conference Room
2:00-3:00 R and R in Conference Room
3:00-3:15 Walk to Stage 6
3:15-4:00 Team Hat rehearses with the kids on Stage 6
4:00-4:45 Glam touch ups
5 PM Live Show! 14 Million Viewers!
I was very excited for the show and glad that I got to work with my friend and fellow #immaBEAST and #lilBEAST Sean Lew. I have known Sean since 2009 when we were both Minis and we met at Hollywood Connection. He is amazing. Subscribe to his YouTube channel if you don't already https://www.youtube.com/user/SarahSerrisSean
I cannot thank my parents and everyone enough who has helped to train me to prepare for these amazing opportunities.
Here is the video – I come in at the 2 Min mark right behind Hannah