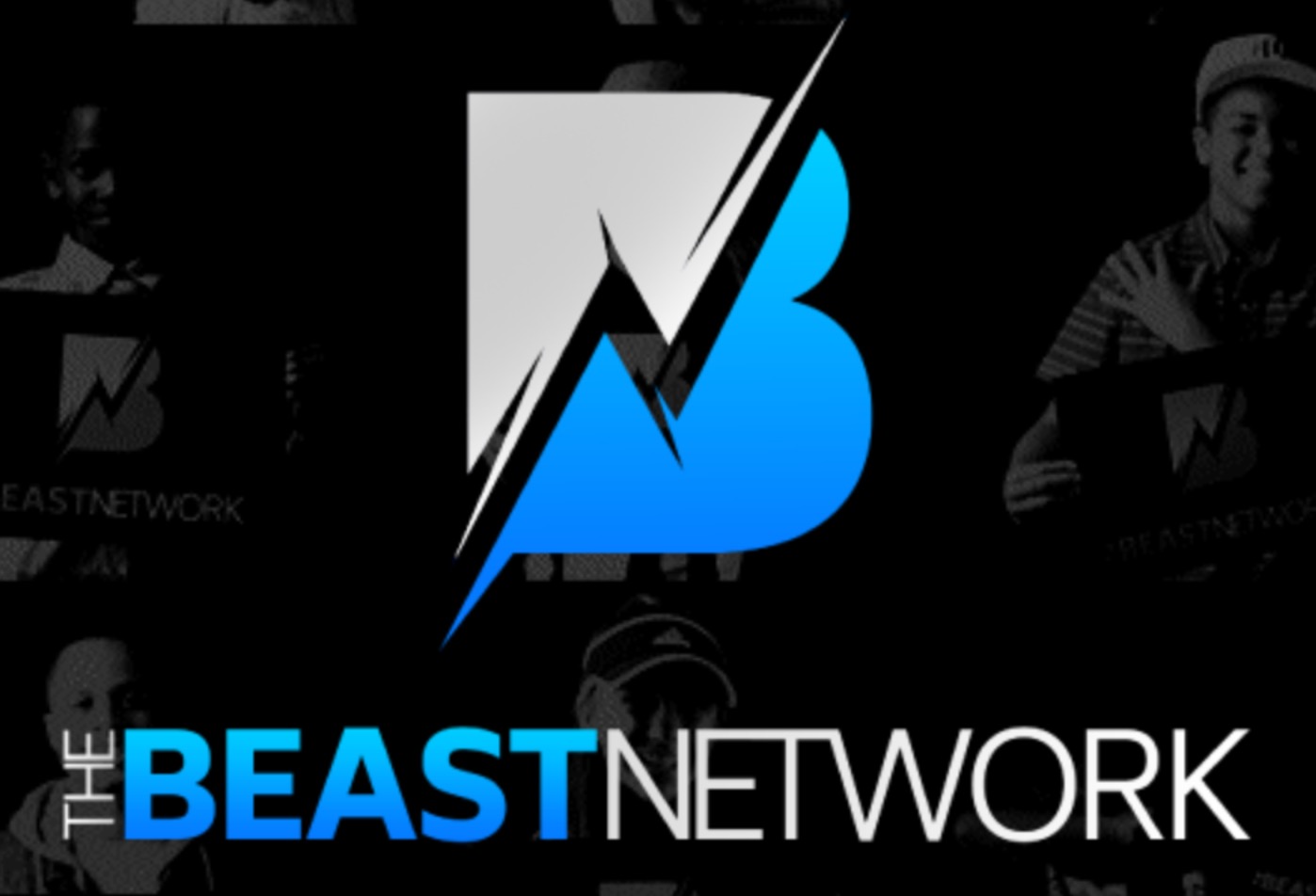 The Beast Network was announced today! All of us at immaBEAST are so excited to follow and support Will Willdabeast Adams, Janelle Ginestra, BTB Creative Agency (John, Brazil, Nelson) on this new journey. If it grows like immaBEAST has grown the past three years, who knows how big it will be.
Will and Janelle had a BBQ for the team at their house this week to share the news with the team. Looking around at the team, my friends, I could not help but to feel grateful for the opportunity to work and train with so many talented, hardworking friends. The immaBEASTS are strong at every level – adults, teens, juniors, and minis. My manager Nelson Diaz posted on Facebook this week that if you want to be a lion, you must train with lions – surround yourself with people on the same mission as you. So true!
Will gave an inspiring speech to announce The Beast Network. He started by putting his hand on Janelle's belly like they were announcing that they were having a baby – PSYCH! Then he told us about how he and John Hyland went to Toronto to discuss a TV deal. I guess a lot of networks – Disney, Nickelodeon, and others expressed interest in making a documentary about Buildabeast 2016 – the hip hop intensive that immaBEAST is having this summer (I have discount codes :-).  Apparently that meeting was inspirational because it resulted in the launch of The Beast Network.
The Beast Network will be a bit different. Will grew up with TRL, 106 and Park, Freestyle Friday – I am part of the DanceOn Network (until The Beast Network goes live!). The Beast Network will produce and publish videos about Lifestyle, Music, Dance, Fashion, Health/Fitness, and Reality. So many members of the immaBEAST team have talents far beyond dance. The Beast Network will deliver a place for us to collaborate and continue to grow together.
COMING THIS SUMMER
#TheBeastNetowrk #TBN #immaBEASTdancers @immabeastco
Check out the new website were you can sign up for ongoing notifications
Http://www.thebeastnetwork.com
Here is Will's announcement video