My Video Dropped yesterday to Bruno Mars 24k! I was inspired by choreo learned this weekend in Vegas at The Pulse On Tour!
Last year, Bruno Mars hit the top of the charts with his single Uptown Funk. I loved the song, well – still love the song. You can't help to want to dance and sing with a huge smile on your face when it plays on Spotify. What Bruno Mars did with 24K Magic may be a new trend by recording artists – he is letting us post dance videos of the song to YouTube rather than following the path of so many other artists that set copyright restrictions that block dance videos. Here is a link to my video released yesterday! https://youtu.be/KGZjwZSRN9s
24K Magic is the first single on this third album that will be titled "24K Magic." Mars calls 24k magic "an invitation to the party!" How cool is that? The song hit the top 5 on the first day, which has never happened for any artist in 2016.
The piece that I am performing was choreographed by Anthony Westlake and Trevor Takemoto. Like me, Anthony Westlake is a professional dancer and is signed with MSA McDonald Selznick Associates. I have always loved the clean arms and footwork that characterizes Westlake's choreography and dance. I am blessed to be able to dance with Anthony on the immaBEAST team, and to learn from him in classes around Los Angeles where we both train. He is such a hard worker, so determined, and so committed. What a great role model for me and other dancers.
I learned this piece @ThePulseOnTour in Las Vegas last weekend. Anthony Westlake  and Trevor Takemoto are past Elite Proteges – another on the long list of exceptional dancers that has been tutored in the Protege' program at The Pulse! Congrats to my immaBEAST teammates @Tahani_Anderson and Logan @logistx_ugf for their work in Las Vegas and for being selected to the Pulse Protege program.
When you go to a convention like Pulse, you get excellent training and have the ability to dance with many of the top dancers in your age group in America. Think about continuing to work on the piece after convention to find your style in what you learned. But also be sure to learn the subtleties, texture, and moments that the choreographer is trying to teach. You just never know, you may find yourself on an audition where Westlake is the choreographer or assistant choreographer. If you pick up his style – you are likely to book the job!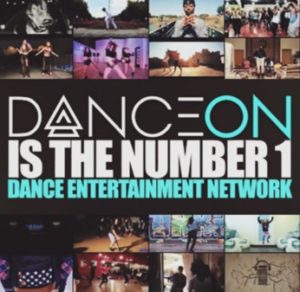 Last Monday, I filmed a project for DanceOn! I have been a dancer in their network for about a year now. If you are not familiar with the DanceOn network – you should check them out if you like to publish to YouTube. As I mentioned up above, a lot of cool songs are blocked from YouTube. The ones that are open cannot be monetized – meaning that you do not get money for the advertising displayed on your dance – the artist gets paid. With DanceOn, they get the permission for certain songs that allow the dancers to get paid.
The project we filmed on Monday was choreographed by Kehlani's choreographer, Antione Troupe – @antoinetroupe . He did the original choreography for the official music video View Official Kehlani Music Video Here
I have learned three different dances to Kehlani's hit song CRZY! I am going to film all three tomorrow and post them up on my page sometime at the end of next week – be sure to subscribe to Sparkles Lund on YouTube to be the first to see it.
Here Is My Dance to Bruno Mars 24k Magic – Hit Play on the Video – sharing is caring!