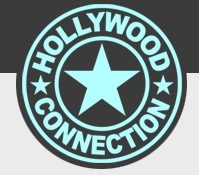 Hollywood Connection in Burbank was fantastic this year. It was the first time that Dellos Performing Arts Center (DPAC) has returned to HC since 2014. I am pretty sure that Hollywood Connection was the first competition that I ever went to. Hollywood Connection was the convention that awarded me my first National Dancer of the Year Award in 2012, an award they call Icon of the Year.
Hollywood Connection is also owned in part by my first talent agency, MTA. They were my first agents, and sent me out on my first auditions as a 10 year old, launching my professional dance career.
In so many ways, going back to Hollywood Connection was like a family reunion. As Icon of the Year, I spent a year touring with them as their DOTY. I can gratefully say that those many weekends of working with Executive Director Kimberly Rhinelander, Executive Director and Agent Bill Bohl, Jazz teacher Lindsley Allen, Lyrical Mitchel Federal, Jazz Funk Brooklyn Jai, Musical Theater Bonnie Story, Tap Jason Kalish, and Hip Hop Gigi Torres shaped by love of dance and introduced me to the industry as a professional dancer. This core group was teaching there back in 2012-2014 when our studio first introduced me to them. I am so thankful for the encouragement and opportunity to do what I love.
This year was an entirely new set of firsts for me. DPAC has allowed me teach 5 classes a week at the studio. This led to me choreographing a hip-hop solo for a 12 year old dancer, and assistant choreographer to our production hip-hop dance. Watching your choreography on stage for the first time is a completely different experience. I had no clue how the judges would react to the dancer I helped train do perform the choreography that I created. It worked out great! They loved it and she won!
On a personal level, I accomplished one of my goals for this year as a dancer. If you know my mom and dad or my mentor Liz Imperio, they are into strategic planning and goal setting. One of my goals for the year is to get a double platinum or Titanium score (perfect or nearly perfect score). It is the highest award that the judges give for dances. I am happy to say that five of my dances were given Titanium scores at Hollywood Connection. I was overwhelmed.
As a 15 year old dancer, I am now one of the youngest of the Producer (Senior) group – 14-19 year old dancers. I did not expect that I would be good enough to compete with older dancers who have had many more years of training. I went back and looked at a post I wrote in 2014 when I attended Hollywood Connection as an 11 year old. Like this year, I had just stepped up into a new age group then too (guest star, 11-13), as an 11 year old and was intimidated by the awesome dance of the 13 year olds. That year, my friend Danielle Esposito came in first and I got a second.
My contemporary solo, choreographed by Cat Cogliandro was the highest scoring senior solo of the weekend. My duo partner and long time friend Trevor Quezada was awarded the highest overall scoring solo. Trevor graduates this year, and has been accepted to some great dance programs for college. I am glad he won. This is our last season together, and I want him to go out on top!
Trevor and I choreographed our duo together. We put the piece on stage as an exhibition dance at Jackie Sleight's LA Dance Magic. We were not scored at LADM, but were able to get the judges notes and make changes to the dance. As a result of great feedback and hard work, our duo was the highest scoring dance of the weekend at Hollywood Connection. Sharing that moment with Trevor was special. It is a celebration of 8 years dancing together. Our duo piece will live in my memory forever, and I am excited to tour with it this year.
Whenever I write something like this, it makes me think about how much so many people have supported me as a dancer, my parents, DPAC, countless teachers, mentors, choreographers, Capezio, my manager Nelson Diaz, and my agents at MSA and BBR. Love you all so much – and thank you again Hollywood Connection for a great weekend in Burbank.