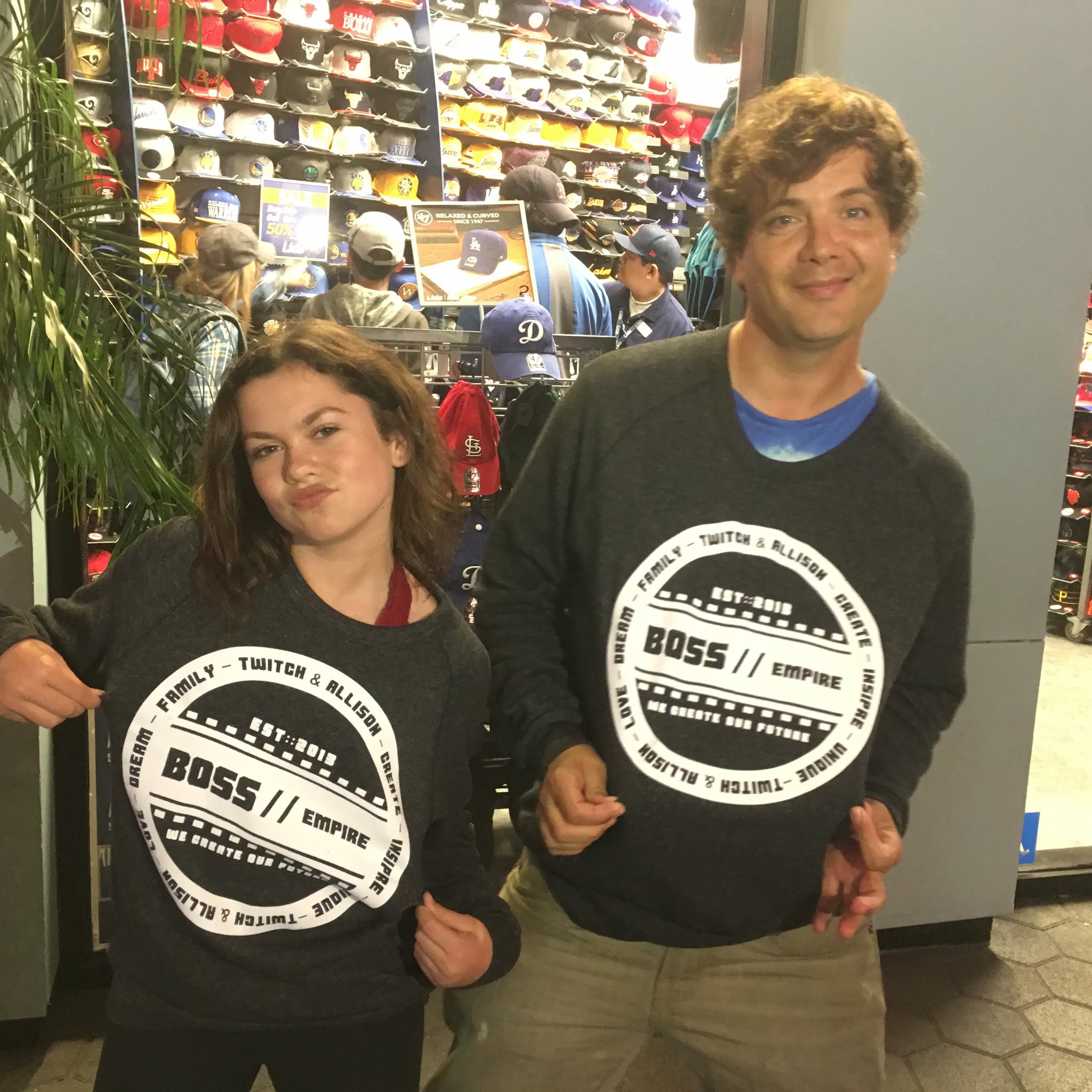 Los Angeles, CA July 7th, 2016 – Flash Mob America is the #1 booking Flash Mob Company in the world. I guess that makes for a good name, right? What you may not know is that the choreography genius behind Flash Mob America is Los Angeles choreographer Robert Schultz.
Robert Schultz has choreographed over 200 flash mobs for Flash Mob America during the past 6 years, making Shultz one of the most productive and successful flash mob choreographers and directors in the world. Recently, a piece choreographed by Schultz topped over 1 Million views on You Tube! You must watch it. But grab a tissue. You cannot possibly hold back the tears of joy as you see the story unfold
The Flash Mob event was to celebrate the anniversary and vow renewal for Stacey and Rick who had been married for 30 years. For the flash mob, Rick hired Flash Mob America, a camera crew, and threw a party on the rooftop to surprise Stacey. All Stacey knew was that Rick was taking her out for a romantic evening. Rob Schultz made the event amazing with the creativity of having hired dancers and street vendors subtly hand her roses as she walked down the street to meet Rick at the restaurant. As she turned the corner toward the restaurant, a group of family, friends, and professionals break into a huge flash mob for her.
At the end of the dance, everyone points up to the roof top of the building where hundreds more family and friends are looking down, waiving, and welcoming Stacey to her special day made possible by Rick!
Schultz got started as a flash mob choreographer through the help of his long time friend and fellow choreographer, Ms. Lisette Bustamante. Lisette was hired by Flash Mob America to do a piece and she invited Robert Schultz to help. Whenever Bustamante was not available, Schultz began to work directly with Flash Mob America to do pieces.
The most memorable flash mob that Schultz has choreographed was for the ABC hit TV show, Modern Family. Season 2, Episode 8 is called Manny Get Your Gun. In this episode, Cam says Mitch is not spontaneous enough. So Mitch organizes a flash mob at the mall to impress Cam. The flash mob was epic, and in true Modern Family fashion, Cam gets upset because he was not invited to dance in the Flash Mob.
Schultz also choreographed a piece for WAV Group clients, CoreLogic. They had the crazy break out into dance during the peek of the National Association of REALTORS® trade show in San Diego. It was so funny. All of these REALTOR types walking around and suddenly surprised by mob chaos. To Join a Flash Mob, visit http://www.flashmobamerica.com//event-registration.  Follow Flash Mob America @FlashMobAmerica (Instagram & Twitter)
About Robert Schultz
I have known Robert Schultz for years. He taught at my first convention when I was 8, Hollywood Connection. At age 9, I qualified at regionals for Dancer of the Year, called Icon of the Year which I was fortunate enough to win. Schultz choreographed the Icon dance that was a tribute to movies. Schultz cast me as the lead in Afro-Circus from Madagascar and I loved the goofy wig! Aside from private training over the past few years, I have begun to work with Robert Schultz on some of my You Tube videos. Perhaps the most memorable is my duet featuring my Grandma Anne and fellow dancer Trevor Quezada to When We Were Young, music by Adele