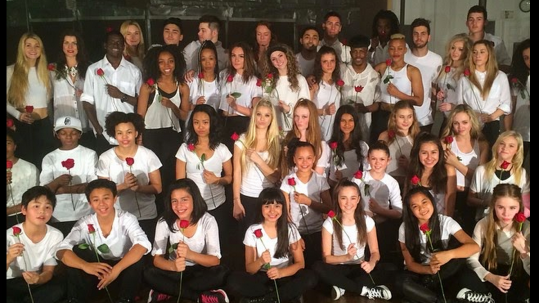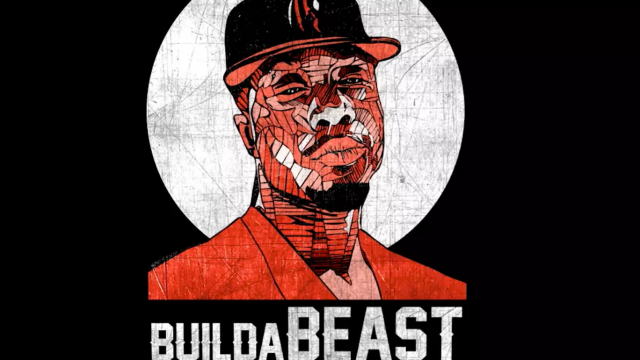 If you follow me on Instagram, YouTube, Twitter, or Facebook (links at the top of the page)  you probably already know that I am blessed to be on a team called immaBEAST. Well, specifically the "imma"s are the older kids and young adults. Part of the immaBEAST team are the lilBEASTS (15 and under), and that's me. The good news is that there will be a workshop that starts July 28th. On the final day, August 1st, everyone gets to audition for a spot on the immaBEAST team! You can get discounted tickets for the buildaBEAST workshop and immaBEAST auditon now if you buy them before they sell out! $400 earlybird special http://www.immabeast.co/buildabeast
Over the past year, training with the immaBEAST team has been really fun and amazingly rewarding. I have had the opportunity to train on a team that is 100% professional dancers. Everyone is freakishly talented.
My #lilBEAST Story
In 2013-14 I took some classes with Will WilldaBEAST Adams at Millennium, The Pulse, and 24-7 Dance. He called me out to do a duet at 24-7 which my dad recorded. It is really poor quality video (https://youtu.be/11b11nbtd88) but you can see that I was super inspired by the choreography. At the time, I felt really confident with my skills in Jazz and Musical Theater, but understood that I needed a lot more work on other styles including Hip-Hop. There is something about WilldaBEAST's style of sharp footwork and hard hits blended with moments of smooth swag that I truly love. Anyways, after the class he told me about the audition to try out for his team. I was so excited that I almost peed my pants.
The Audition
I had been a professional dancer for a couple of years before the WilldaBEAST audition. I was used to going to big auditions with hundreds of people and young superstars. Don't get me wrong. When I show up to these things and see dancers like Leah Roga, Boogie Tinay, Sophia Jahadhmy, Kaycee Rice, Jordyn Jones, Larsen Thompson, Soni Bringas, and so on, I know that I gotta bring it! But the WilldaBEAST audition was a whole new level. The talent level was so deep that even a great dancer could easily drown. WilldaBEAST says that 2400 people auditioned! Here is a video that recaps last year's audtion https://youtu.be/z1dwkFL0EbY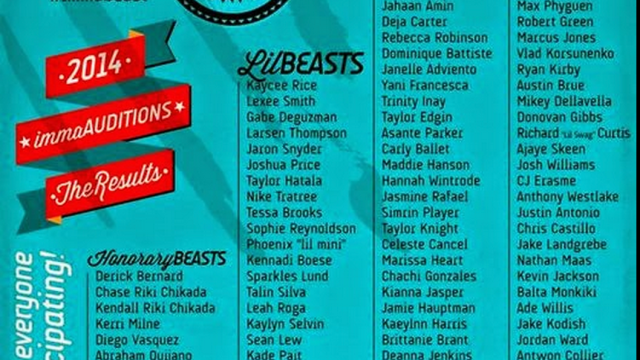 On June 11th, WilldaBEAST announced the #lilBEAST team. Kaycee Rice, Lexee Smith, Gabe Deguzman, Larsen Thompson, Jaron Snyder, Josh Price, Taylor Hatala, Nike Tracreee, Tessa Brooks, Sophie Reynoldson, Phoenix "lil mini," Kennadi Boese, Leah Roga, Kaylyn Selvin, Sean Lew, Kade Pait, Jordyn Jones, Big Will Simmons, Soni Bringas, Sophia Jahadhmy, Zealand Yancy, Boogie Tinay, Sierra Neudeck, Tati McQuay, Talin Silva and….. Sparkles Lund! Here is my blog post about it. http://sparkleslund.com/?p=353
The Journey – We do this just because we can!
July 2014 – lilBEASTS perform at The Pulse in Las Vegas for the closing show – win the Choreography Award! Killed it.
August 2014 – immaBEAST DVD released featuring the entire team. Becomes a top selling instructional DVD for hip-hop dancers http://sparkleslund.com/?p=413
October 2014 – worked one-on-one with WilldaBEAST and Janelle Ginestra http://sparkleslund.com/?p=17014
October 2014 – immaBEAST performed at DanceON in Los Angeles at an event featuring the stars of the upcoming movie Beyond The Lights. – Here is our video https://youtu.be/qYre6y7NJKs
November 2014 – on set for the filming of a video to Touchin, Lovin for Trey Songz featuring Nicki Minaj – http://sparkleslund.com/?p=17033
November 2014 – lilBEASTS do a video for @Ciara "That's Right" https://youtu.be/ruAshPdTdrM
December 2014 – I book a job to dance in the season finale of Dancing with the Stars with fellow immaBEAST dancers Trinity Inay, Soni Bringas, and Jordyn Jones,  https://youtu.be/IuYmnhr8hEA
The Journey Continues
Being on immaBEAST is a blessing. Will is one of the most humble, hard working, generous, and genuine people I have ever met. He surrounds himself with people that are not only talented, but have big hearts. The team is really a family of people who help each other and I have made friendships that I expect to span a lifetime.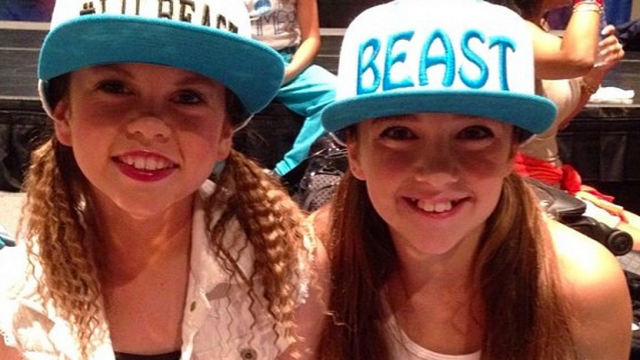 No matter where I go – a convention, a competition, an audition, or even a class in LA, I am bound to run into another member of the immaBEAST family.
Join Us!
I hope that you can make it to the #buildaBEAST event. Again, be sure to get your tickets right away. It will sell out fast.