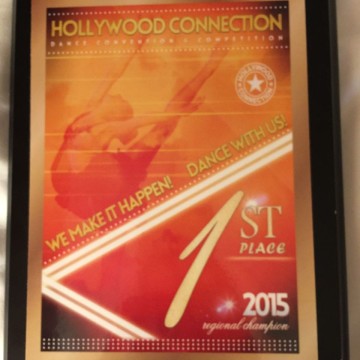 When I was in 5th grade, I had a PE teacher who shall not be named. From 1st grade to 6th grade, my school did the Presidential Fitness test, and I always go the highest award. Dance strengthens your whole body which helped me accomplish this level of fitness. Funny story: one time I forgot my running shoes, so I ran the mile in my Uggs, and still managed to set the school record.
Have you ever had a teacher that just doesn't understand you? I had one of those in 5th grade. If you know me, you understand that I'm a year ahead in school, and that I'm fun sized. Translation: short. I try to make up for my vertical struggles with a strong dose of what my grandma calls tenacity. As you can imagine, my physique is not well suited for volleyball. I tried my hardest, but I did not have enough strength to serve the volleyball over the net. Because of that, I got the only B+ in my entire life. Not to worry, I made up for it and finished the year with an A.
Although, I'll never forgive that teacher for the way he treated me. I wonder if he treats handicapped people the same way? Clearly I am not handicapped in the traditional way, but certain sports that require certain physical attributes like height handicap me. I guess that I though that the teacher would take that into consideration. Oh well. Try, try again.
This year, I've been doing great in PE, but was really stressed out about the volleyball unit based upon my earlier experience. I dedicated myself to working as hard as I possibly could. I still cannot muster the strength to serve the ball over the net, but I made up for it in other ways and kept and A+ in the class.
I am most proud of this part. Our teacher gives an award called PE's Best every unit. The award recognizes kids that are working really hard in PE. This year, I'm very proud to say that I was given that award during the volleyball unit! Now I get a new t-shirt to wear in PE. Yay! The moral of the story is if at first you don't succeed, try, try again. And, expect that from time to time, you will be judged unfairly. Just accept it , and move on.
This weekend, our DPAC dance team competed at Hollywood Connection. We did really well, but there were a few dances that did not score has high as I would have expected. I love my DPAC team, and I am sure that everyone will be dedicated to working hard to reach our potential. The important part is that we shake off the under-scored dances. There is always room for improvement.
I did muster a 1st Place Platinum in my solo, Diamonds – choreographed by Jill Clark. We had a bunch of first place scores in groups. Mama – our lyrical choreographed by Mrs. Tahirih Ellison. Shout out to Trevor Quesada who scored Titanium in his solo and the boys small group hip-hop that also scored Titanium. We can do this!
It was great to see my Hollywood Connection family again. The faculty is absolutely amazing. They gave me my break as a professional dancer and I will always be grateful for their continued support. I had to leave for a Meghan Trainor audition on Saturday morning and missed a few classes. They were really accommodating, #blessed.