If you are one of my many active Instagram followers, then you already know that in the past week I have met Zendaya and Vanessa Hudgens! But I thought I would reiterate for those who aren't.  Both of these people are inspirations for me because they both are triple threats and that's what I aspire to be.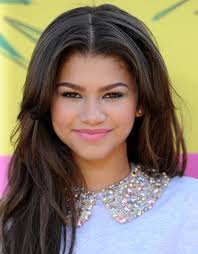 I met Zendaya at Camp Pulse (which I won two scholarships at but that's for another time). The emcee announced that, "Camp Pulse has a special surprise for all of us!" and she walked in with Rosero, a part of the Camp Pulse faculty. I was extremely thrilled to meet her because I am a big fan of the show Shake it Up  that she starred in and she is an amazing dancer!
I met Vanessa Hudgens at a nail salon in North Hollywood called Modern Pamper. I had just finished a long day of auditions with my friend Juju and we wanted to do something relaxing and fun so we went to get our nails done! We spent most of the car ride deciding what design to get because we heard that you could get any nail art you wanted. That being so, we had to choose something exciting. We decided on a blue color with zig-zags.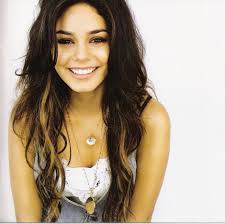 Anyway, back to the point. We were starting to get our nails done and Vanessa Hudgens just walked in and started hanging out in the nail salon! It sounded like she came to meet her sister because she was with another girl that looked almost exactly like her. After we were done, we asked her if we could have a picture with her. She was very friendly and kindly said yes. It was a great experience meeting her because I have always been a huge High School Musical fan for what feels like forever. Thanks for reading:)