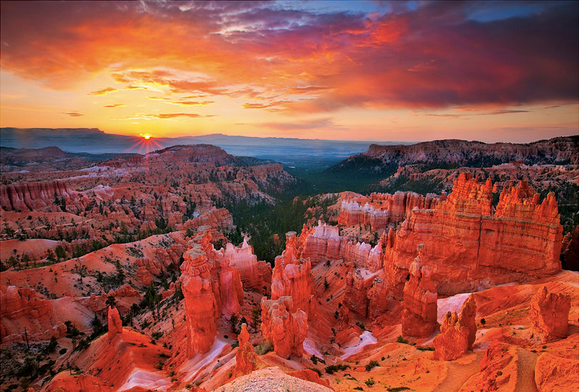 If you missed the first posts in this series, go back to the beginning.
Summer 1 – LA Sparks and Trip To New York
Summer 2-  Hollywood Vibe DOTY and Team Larkles
Leaving Las Vegas broke up the #teamlarkes tour for a few days. Grandma Anne, my mom, dad, @AustinDoodle and I took a round-about way down to Phoenix. We went up to Bryce Canyon in Utah then drove South down through Nevada along the Grand Canyon and through Sedona. It took us three days and we really were glad that my mom got a new comfy car. If your parents ever ask you if you want to go see one of these places, say YES! I cannot tell you how beautiful it was. Pictures do not do it justice. The size of everything is amazing. I liked Bryce Canyon the best. The Grand Canyon was huge, but it is really a big wide ditch. Definitely something to see, but the upward spires of Bryce Canyon and Sedona are more dramatic to me. We finished the three day tour in Phoenix where #teamlarkles was reunited.
Leah and her family are so nice. We stayed at an amazing 5-Star resort (my parents had free vouchers). We got to see  Leah every day since she lives in Scottsdale. One day we worked with a photographer  and got new headshots. Another day we took a private lesson with Leah's favorite choreographer (kayci). Another day we splashed around in the pool. Another day we went to the Roga's house for her brother's amazing birthday party. It was a great visit. Phoenix rocks!
After Phoenix, #teamlarkes went back to Los Angeles for a week of training with Jessica Star for the Mini Muse intensive. Mini Muse is an intensive that is hard to get into because of the high standard of dance and the commitment to giving back by supporting anti-bullying. Here is a video highlighting the classes we took with amazing choreographers. Our anti-bullying video releases in October. It was shot on the Santa Monica pier! My favorite class was silks. If you have not taken a silks class, seek one out. Everyone at mini muse was wonderful and I met dancers from all over America. We had a blast and I hope to do it again. Check out the Muse Effect on Facebook or Instagram (MuseDanceCompany) for more information and follow them! Thanks again Jessica for being so flexible with my audition and work schedule. It is hard to do this stuff as a working dancer, but you made it happen!
Check back or subscribe to see post #4 in this summer series – Dancer Palooza and BuildaBeast
If you missed the first posts in this series, go back to the beginning.
Summer 1 – LA Sparks and Trip To New York