I am writing this from Hollywood Vibe in Phoenix. This is my last city on Team Hollywood Vibe. Since we are only allowed to dance in the competition in our home city, there is time to chill at night and do homework or get caught up on my blog. Before I get started – you may recall that I am on @willdaBEAST #immaBEAST team. They are holding the audition July 28th – August 1st. You train for a week then comes the Audition on the last day. Using the code lund5 you can get a discount. Sign up here http://www.immabeast.co/buildabeast
As you know if you are a kid, the last month was brutal with the end of the quarter in school. Gotta keep those grades up! It gets harder and harder to juggle school, comp, training, and work. I guess that I should put it in the order of work, school, comp, training. When you book a job or have an audition, the best laid plans for the day or week go right out the door. Know what I am talking about? Somewhere on that list is keeping up with my blog, which becomes harder and harder to do. Hard work pays off though – Grades came in great and I was awarded Regional Dancer of the Year in Northern California (San Francisco) for the second year running at Hollywood Vibe! A huge hug goes out to the Hollywood Vibe faculty, especially Liz Imperio for all of their training and encouragement. My DPAC family are my roots and I love each and everyone for how they have trained me for this. So blessed! #DPACStrong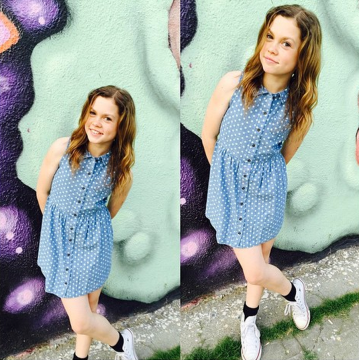 Last month was a whirlwind. If you have been following me on Instagram, you know what I am talking about.
I did this industrial shoot for Target – It was super fun to work alongside my friend Charlize Glass.  She ran the shoot ahead of me so it was great to watch her do her magic and build my confidence. She is such a pro. #goals.
Industrials are pretty interesting. It is pretty much "backfill work" for dancers. There is no audition, they pick you from your head shots and the photos and videos are used for pitching marketing programs. Sometimes, if they love you – you can direct book a national commercial from these. Wouldn't that be nice?
I really did not understand the crossover between dancers and models. I know from the work that I did last year for Macy's and for Otis School of Design that dance adds magic to the runway, but I am surprised by the amount of work that dancers get in print just because they are fit and healthy looking. Shout out to my supporters including Divina Dancewear, D2I skullies, Sugar & Bruno, and Sadie Jane. Seriously, as much time as I spend dancing, this gear comes in handy. Happy for the merch love.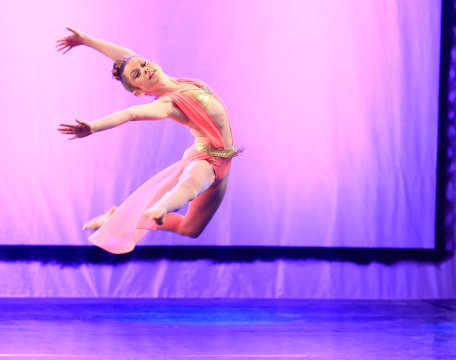 Earlier this season I started out working with the amazing Jillian Clark on a piece called Diamonds – Musical Theatre – great results – love that. Secondly, I have been working with Keara Blake Bolland on a lyrical piece called Opportunity. It is to a song that I fell in love with through the whole Annie Movie/Dancing with the Stars bit from last year. The music and the choreography fell together perfectly for what I want to do as a dancer.  More great results! Love that too. I have been working really hard with my two favorite red heads –  Juliana Keller and Taylor Costa on our lyrical trio. Hollywood Vibe was a break our performance for that number. I can't wait to perform it again. It is so close to being epic! What a journey we have had so far. Next, I am working to pull together a hip hop piece. It is getting close.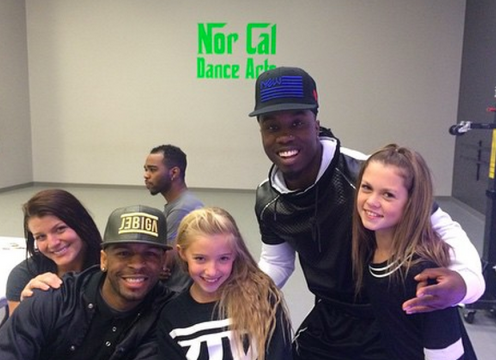 April hit with a bang! I was able to work with @willdaBEAST, @janelleginestra, and @antionetroupe at @vyraldancetour. It was a special day hosted by Nor Cal Dance – I came out of it stronger with an unbelievable addiction to Janelle Ginestra's choreography. It hits hard but is still girly. Here is the YouTube video – the first one from our dance studio built in the garage. Hope you like it.